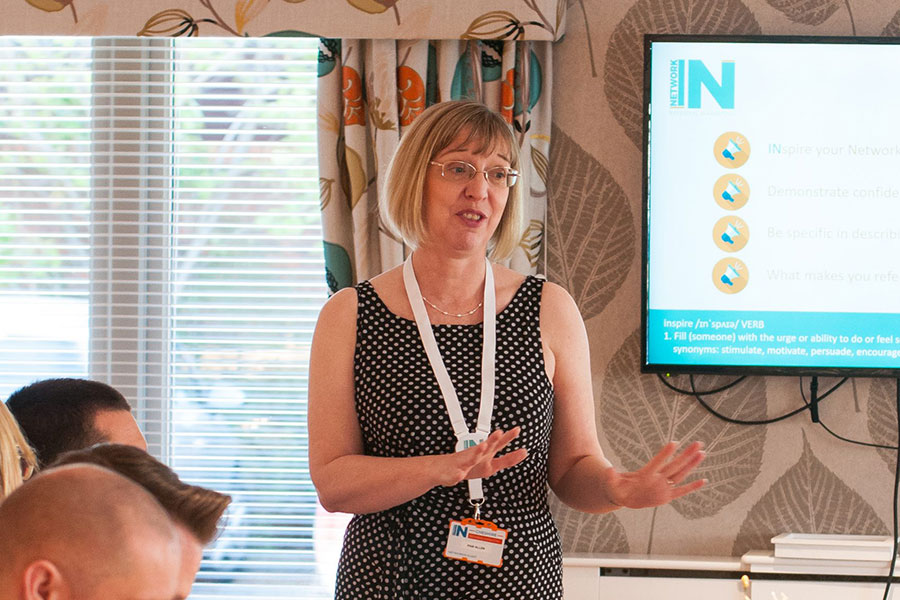 18 Oct

Celebratory customer feedback for Cheshire NetworkIN

More than 55 companies support each other to prosper in the nurturing NetworkIN Cheshire business community and their feedback is imperative to the network success.

Pam Allen, NetworkIN Cheshire Principle, trialled a new three-month and six-month survey with area advocates. The survey was circulated to gain feedback as to how advocates had benefitted from their referral marketing experience to date – and the response was a big thumbs up.

"I am proud to say I am an advocate, the people, the camaraderie, synergy and genuineness of the other advocates is infectious. I have just started to receive business now too and am feeling brave enough to start exploring other meetings."

Launching in Pam's hometown of Nantwich, NetworkIN Cheshire quickly grew to host referral marketing meetings at two more venues in Crewe and Sandbach within six months.

"My number of great business contacts has grown exponentially during my time as a NetworkIn advocate. Not only have I made fantastic business connections but I have also made great friends, which for me is equally important."
Unprecedented times create unexpected growth
Since March, despite a national lockdown and the impacts of social distancing and safety measures following the coronavirus outbreak forcing meetings to remain online, NetworkIN Cheshire has successfully grown to ten meetings.
"Strong support network of like-minded individuals actively seeking to help each other in business."
Now, local company owners and business professionals can choose to build their connections and take advantage of sales opportunities online by networking at the following virtual meetings:
Nantwich
Crewe
Sandbach
Cheadle Royal
Stockport
Congleton
Altrincham
Northwich
Knutsford
Each team follows the NetworkIN fortnightly meeting structure with the support of a dedicated WhatsApp group, free online training and advocates benefiting from sector exclusivity in promoting their business.
"I love how everyone is so keen to help each other by offering referrals and arranging 1-2-1s to learn more about each other and how we can help each other's business grow.
Explore the Cheshire teams
Why not use your right to explore other teams within the NetworkIN community and across the county border to gain increased visibility for your products and services?
"Despite the obvious potential for business referrals and exposure to different people within various industries, it's clear that the opportunity for personal development and building rapport is just as important and capable within the NetworkIN community."
Together we come out stronger.