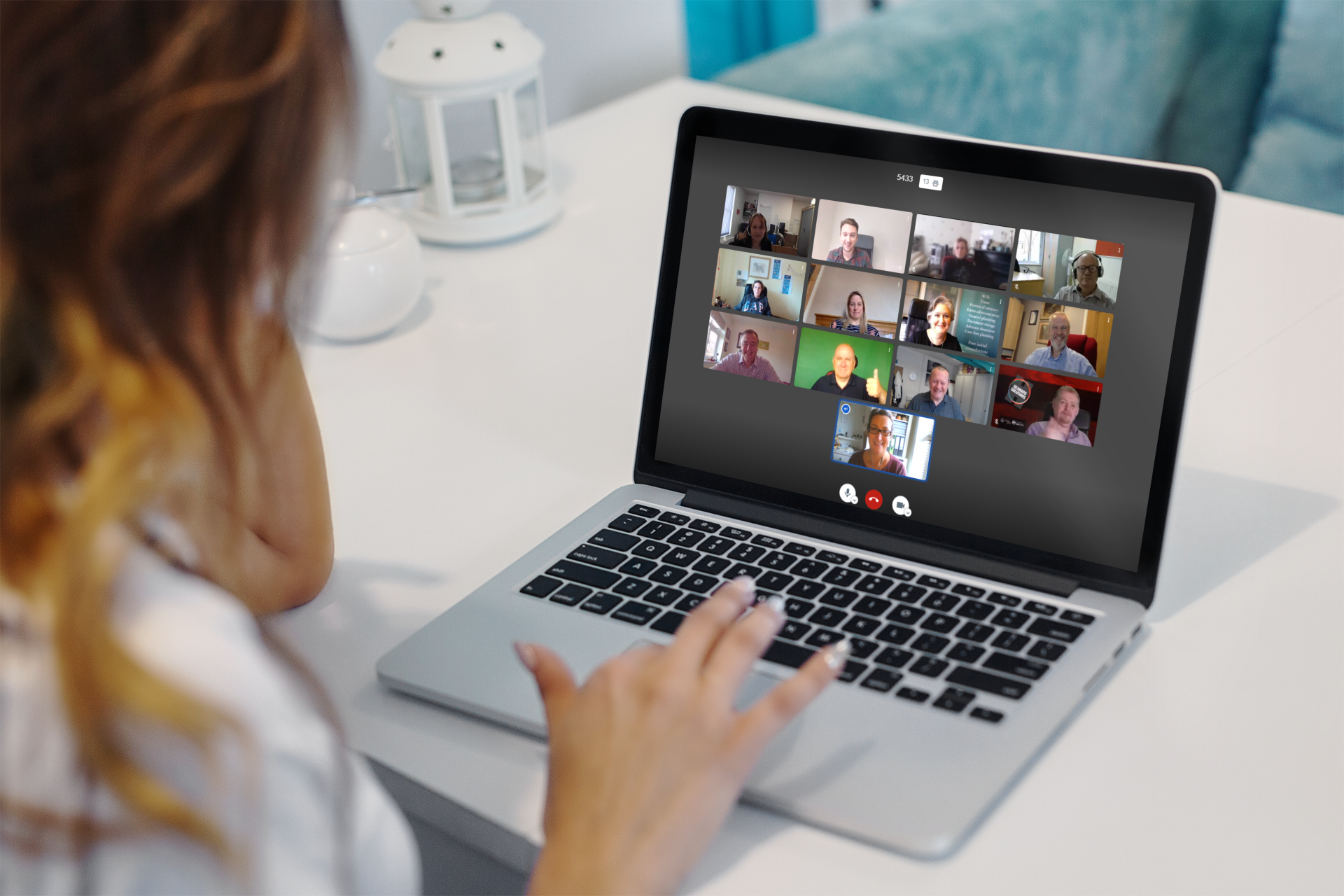 10 Sep

Virtual meeting burnout?

Zoom fatigue, Teams tiredness, Jitsi exhaustion … we've all been there. The simplicity of online meetings has been an overnight success but do you ever get the feeling that you're reaching virtual meeting burnout?

As lockdown restrictions have eased significantly it may be time to consider popping back out into the big wide business world and having a meeting or two face-to-face. Some beautiful autumn sunshine is on the horizon so take the opportunity to grab an hour with a fellow colleague outdoors or in a coffee shop with sufficient social distancing and safety measures in place.

This could be your first step back into business reality and will help to build up your confidence once again.
How to prepare for physical meetings
We asked NetworkIN advocate Diane Woolrich from Team Nantwich what her top tips would be in order to feel comfortable meeting people face-to-face once again.
Be patient with yourself
We have been given so much information about coronavirus over the past months – some useful, some frighting and some incomprehensible – and most of us have felt safe at home.
Now that the message has changed from 'stay home' to 'stay alert' (plus others) our minds may struggle to comprehend the risk so we either do nothing or jump straight in. Take your time and only do what you feel comfortable with at a time when you are ready.
Knowing the facts can reduce the stress
Try to avoid engaging in the rumours and worrying unnecessarily or picking up on other people's negativity or issues. Conversely, be mindful not to overload yourself with COVID-19 news because you will start to consume little else and quickly feel overwhelmed.
Focus on the positives of physically seeing people in the flesh
The human connection is strong and we are social creatures at heart. Getting out of the house, even if it's for a short drive to the shops or a relaxing walk in the countryside, a change of scenery will do you the world of good and help to ease you back into society.
Never compare yourself with others
If you see people getting back to normal or disregarding safety advice you may think that there is something wrong with you and that everyone else is fine. You may even question why you can't just get on with it. The answer is, nothing is wrong with you and everybody is different. We have all been affected by this pandemic, albeit in different ways – only you can deal with the situation and your way is the right way for you.
Monitor your self-talk
Don't be hard on yourself. Punishing yourself for feeling anxious is not going to work and calling yourself pathetic is cruel and harsh. Ask yourself whether you would be so cruel to someone else who is struggling. You would probably be supportive and encouraging instead so talk to yourself with kindness and compassion. Try not to dwell on negative unhelpful thoughts.
Don't believe everything you think
If you think that the world and meeting with others is not safe don't automatically accept that your thoughts are fact. Challenge your thoughts and talk it over with a trusted friend or family member. By doing this, you may get a different perspective on the situation and feel more comfortable making small changes.
Increase exposure to the outside world at your pace
If the thought of going outside fills you with terror, be patient with yourself and slowly increase your exposure and experiences at a rate you're comfortable with. As an example, meet someone where it is very quiet and social distancing measures are in place if you visit a café or store. Set yourself a few targets and slowly build up to your goals. Don't overload yourself and take your time.
Be responsible
Keep yourself safe by wearing a face mask and carry hand sanitiser if it makes you feel more comfortable. The Government has issued strict guidelines for businesses and people to follow but you are also in charge of your own actions.
It's OK to voice your opinion
If you feel that the people around you are not keeping their distance and the actions of others make you feel uncomfortable, it is OK to tell them how you feel. Share your thoughts in an appropriate manner but be mindful that they may not be aware that they are too close or have simply forgotten to follow the new rules – it happens.
If you are struggling, for whatever reason, do connect with Diane and her counselling company Being True to You to learn more about how she can help.
How are you evolving?
We'd love to hear your thoughts on how you are approaching business meetings and social contact now that lockdown restrictions have eased.
We have a new normality – what works for you?