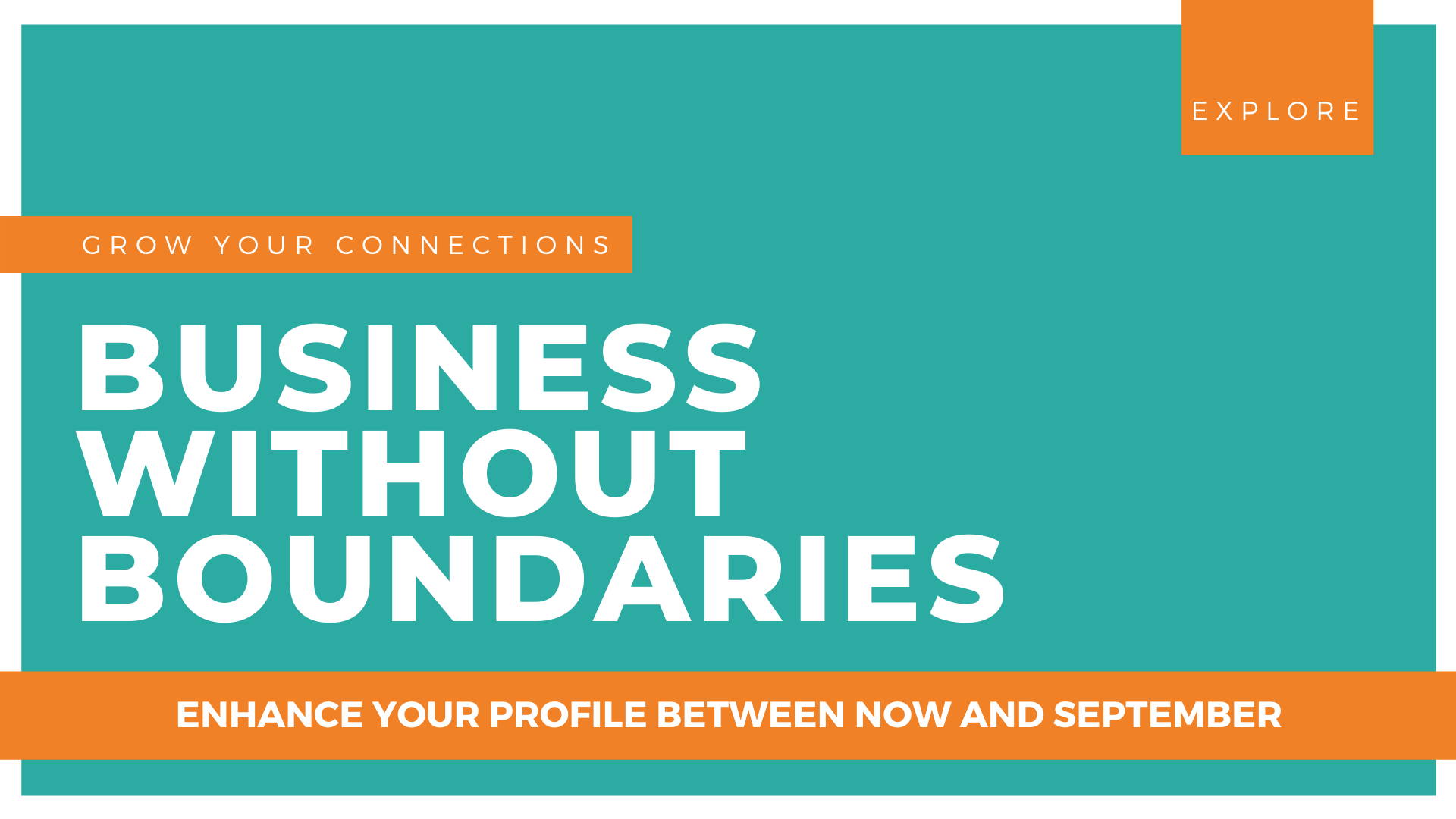 05 Jul

Business without boundaries – build your community by visiting virtual rooms and enhancing your profile between now and September
Boundary
/ˈbaʊnd(ə)ri/
NOUN
a line which marks the limits of an area; a dividing line
a real or imagined line that marks the edge or limit of something
Synonyms: border, frontier, borderline, partition, dividing line
Despite ongoing restrictions, it's never been easier to meet people within a professional business community and grow your network.
Time is running out to take advantage of spreading your professional wings and meeting new contacts across neighbouring counties. NetworkIN online meetings and team advocates offer uncapped potential to generate new opportunities for your business, so why not turn on and 'bound-IN' (login) while you can?
Make hay, see it pay >> Show my Team options
Business without boundaries will continue until mid-September
NetworkIN Team meetings are still online, and we're encouraging advocates and guests to make hay over the next few weeks to explore the wealth of knowledge shared by advocates across regions and 22 meetings.
Build your contact list
Meet 100s of advocates at no extra cost
Form beneficial collaborations
Improve awareness and enquiries
Increase quality referrals
No commute
No time wasted sat in traffic!
Most Team meetings will be returning to hospitality venues from September, where advocates can finally meet face to face. It'll be an exciting time because some advocates have never met in person, and we're anticipating many professional relationships will become even stronger.
Let us do the work for you
While online meetings continue, sector exclusivity will still be honoured, but it's now even easier for you to select a Team because we'll do the research for you!
Simply complete some simple questions. Behind the scenes, we'll match you to all suitable Teams and respond with an email or phone call (your choice) to let you know which meetings you can visit.
Make hay, see it pay >> Show my Team options
Let's promote business without boundaries and make referral marketing work for you. Together we are stronger.
Every NetworkIN Team welcomes guests from a variety of sectors. Teams are explicitly seeking health and safety professionals, printers, tradespeople from all specialities, and businesses which operate within the events market, such as event organisers, florists, cake makers and decorative specialists.
If you're new to NetworkIN, read more before you commit to visiting a meeting and check out our top tips to gain the most out of a referral marketing meeting.