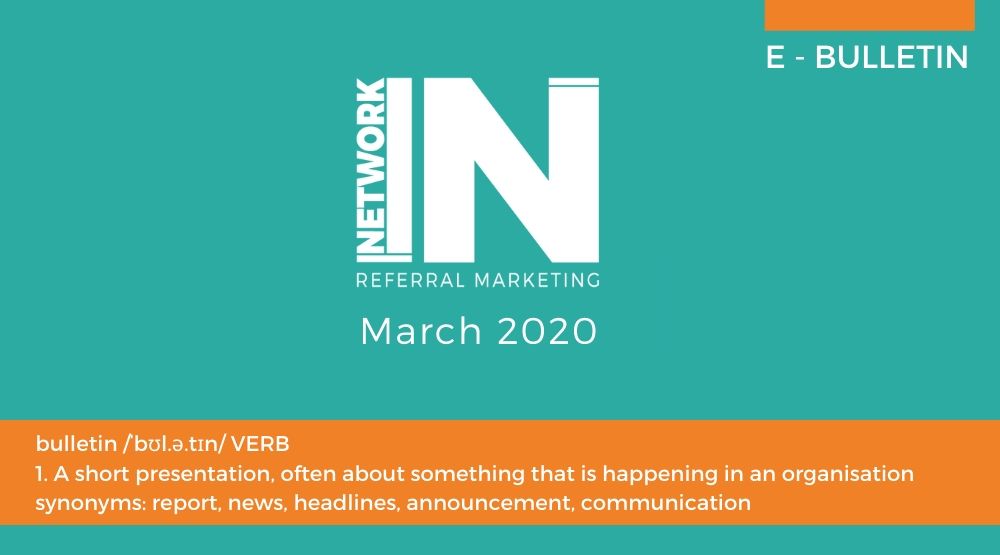 20 Mar

NetworkIN Coronavirus BulletIN

During the current unprecedented circumstances we all now face due to COVID-19, we wanted to let you know that the NetworkIN team are committed  to continuing business as usual, as much as possible.

New technology has been invested in and we are delighted to announce that all meetings from 24th March 2020 will be held via a new online portal for the foreseeable future. Accessible by our advocates as well as guests, it is simple to use, requires no third-party account activations or registrations and just works.

NetworkIN is here to support all our advocates and their businesses and small companies as a whole – because now more than ever we need to form a strong community.

Advocates are pulling together, more than ever, to look after each other and share best practice to help one another to ride this storm. With team WhatsApp group, closed Facebook and LinkedIn groups advocates are continually sharing tips, ideas and crucial advice all while staying positive.

It is our message to small businesses to look for opportunities that these circumstances may create for you and your business, build your resilience, keep a positive mindset and adapt to change. This will set you aside from your competitors not only now – but  when all of this is over.

If you and your business is still on the lookout for new opportunities then maybe a NetworkIN meeting is just what you need.  Join the advocates across Staffordshire and Cheshire who are embracing the commute to the laptop and reserve your seat at a virtual meeting today.