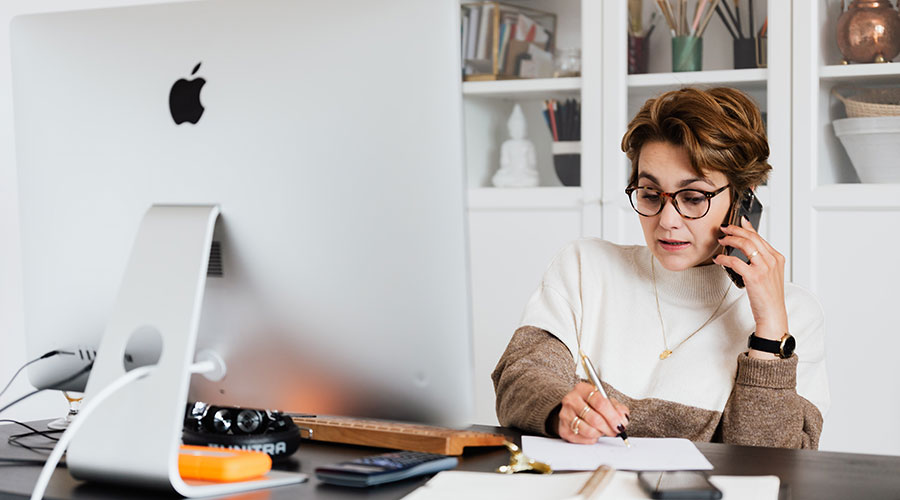 30 Jun

Six top sales tips that everyone in business needs to know

Every business owner knows that sales are critical for company success. A healthy order book and sales pipeline are the lifeblood of a company, so why it is that so many people fear sales?

There are many reasons why people shy away from sales and the terms 'salesperson', 'sales representative', even 'new business development', have a bad rep. Images of the typical car forecourt salesman and the 'have you been in a car accident' line spring to mind. But there are a few top sales tips that can make the job of speaking to prospects and converting enquiries a little less tummy-wrenching.

As marketplaces, staff and customer demands change, fortunately, successful sales techniques remain consistent and as long as the person in the sales role follows a few unspoken rules, then the sales will trickle in naturally and your pipeline will remain in flow.

While it's been difficult for the field salesperson to operate in their natural environment due to COVID-19 restrictions, sales processes can continue effectively online, over the phone, and supported by email and messaging services.
Here are six top sales tips that everyone in business needs to know.
1) Top sales tip – actively listen
Sociable, extrovert people can be drawn to sales roles because they enjoy chatting to and meeting other people. This is great because they are people-people, but it can start to go downhill quickly if the trait of the typical salesperson sets in. The trait that is talking too much.
In a sales situation, you must actively listen to a prospect and ask questions. Use the 70/30 rule where the prospect does 70-80% of the talking and you listen, take notes and ask questions for the remainder. Treat the first encounter with a prospect as a discovery session and consciously listen to everything they say. You will learn far more this way and the prospect will appreciate the attentiveness.
2) Top sales tip – understand your prospect's business
Products and services should never be a one-size fits all so how can you possibly offer a solution if you don't understand your prospect's business?
Getting to grips with the proposition of the business and what motivates the decision maker/s you are talking to offers a powerful insight into why they are in business in the first place. Knowing this will put you in a great position to tailor your solution to their needs.
3) Top sales tip – understand the pains
An enquiry from a prospect means that they have something on their mind. They have a problem that needs solving or a situation that needs changing and there might just be something you can do to help them overcome this.
Understand the pain of your prospect by asking questions and probing about the whys of how this came to be. Their pain might not be what you think it is so it's important to ask specific open-ended questions and let them explain the pains in their terms. It might be a big deal or it might be subtle, but it's your job to find out.
4) Top sales tip – have a telesales script
Many people break out in a cold sweat at the thought of picking up the phone to call a prospect. It's a common feeling but it's usually because the person making the call isn't prepared.
Always have a script when making cold or lukewarm calls. This way you will feel more confident to answer any objections you may come across. Objections are inevitable when it comes to sales but having carefully prepared responses (not word for word) and addressing concerns head on will help. Acknowledge the objection and ask open-ended questions to determine why your prospect feels this way and let them know that it's not unusual for people to have these concerns and that you're there to help them talk through it.
5) Top sales tip – accept the interruption
Most telesales campaigns will be seen as an interruption to the day of the person on the receiving end of the call. Remember that that they are not sitting wiggling their thumbs waiting for you to call – they will have other more important priorities. Despite this, be confident in the fact that you have something to share with them that could improve their life in some way, so you are in fact, adding value to their day.
6) Top sales tip – closing the sale
Closing the sale starts from the minute you meet a prospect. Be clear on an agenda and gather as much information as possible. Be authentic, allow them to speak and never assume that you know anything about them, their business and their reasons for making decisions.
Get objections out in the open early and always address pains, prices and processes. You won't need to wait until the end of a meeting or call to close the sale as it started from the moment you said hello.
Too many business owners become complacent when the sales are rolling in, but what happens when you hit a stumbling block, get caught off the mark by a competitor or the marketplace changes? With over thirty years' experience in sales I've seen many successful businesses struggle because there isn't a strategy in place or the wrong people are taking the lead in developing sales.
To find out more about how a successful sales strategy works, call Sandbach Advocate Alastair Ruston at Blitz Sales Solutions 07498 281861 today for a no-obligation chat or send an email.