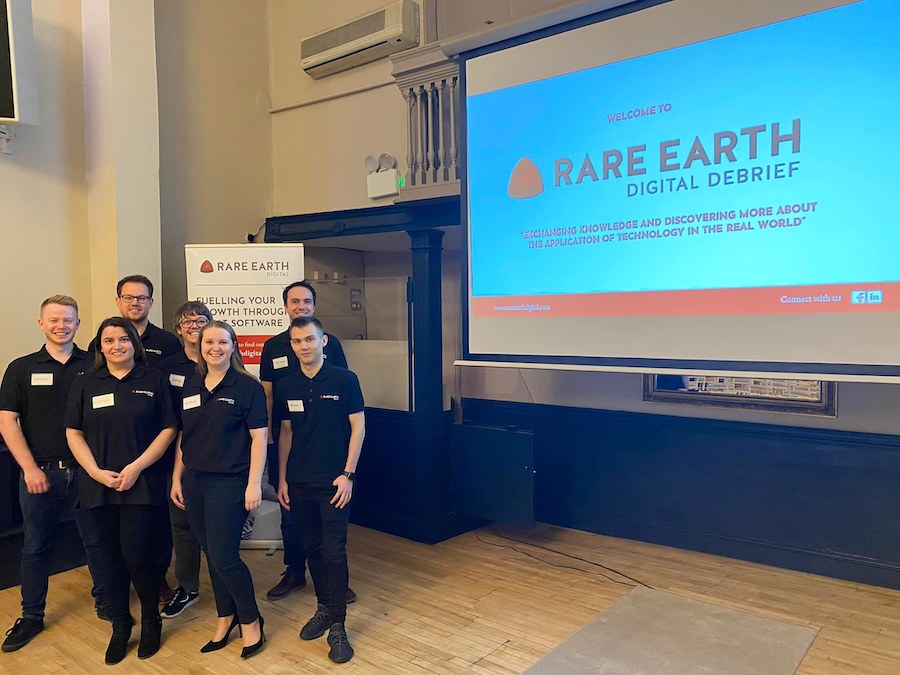 14 Mar

Nantwich NetworkIN advocate Rare Earth Digital inaugural technology briefing huge success

"Great event and great to meet local people who are interested in technology." was how Rare Earth's inaugural technology briefing for the people and businesses of Nantwich on 17th February was described.

Nantwich NetworkIN advocate Rare Earth Digital are already looking forward to their next event on 20th April with a keynote presention from Lotus Cars.

Local software development company Rare Earth Digital Ltd. Designed set up the event in Nantwich, for the technology minded members of the local community and like-minded business owners.

Rare Earth Digital's goal is to "exchange knowledge about the application of technology in the real world. To debunk the jargon and show how real benefit can be and in fact already has been, obtained by correct use of new technology".

The first Digital Debrief held at the Crown Hotel ballroom in Nantwich, welcomed 35 attendees.  The speakers were from Microsoft Corp. and Nantwich's own Training Bytesize. April Edwards from Microsoft spoke about their "Digital Transformation". She outlined the efficiency and automation gained from using software to deliver internal and external solutions.

Nantwich business Training Bytesize explored "Monetizing the Metaverse" and how VR headsets can be used within businesses. Marketing Executive Jake Barlow shared a fantastic video of a meeting that was held in the "metaverse" and how VR can be used to run global meetings.

Visit the team at www.rareearthdigital.com or email [email protected].